The air in my room was always stale and ridden with impurities. Hence, I always struggled with respiratory complications, and I had to search for a viable solution.
Regrettably, the Alen BreatheSmart 75i True HEPA Air Purifier never existed when I found one. Still, I wish it did because the device purifies the air in your home.
Alen BreatheSmart 75i True HEPA Air Purifier: Worth it?

Things to Consider Before Purchasing an Alen BreatheSmart 75i True HEPA Air Purifier
Most people believe that the air quality in their homes is better than the air quality outside.
You know about air pollution and acid rain, you smell exhaust and see smoke, and you potentially hold your breath when you spot a truck emitting black smoke ahead of you in traffic.
However, according to Environmental Protection Agency (EPA), indoor pollutants are 2 to 5 times higher than outdoor levels.
In some cases, these levels can exceed 100 times that of outdoor levels of a similar contaminant.
In simpler terms, sometimes the air in your home is more dangerous than the air outside.
Lungs are accountable for bringing fresh air into the body while at the same time getting rid of waste gases.
Of course, the more particles are in the air you inhale, the more challenging it is for the lungs to get rid of them.
Poor air quality makes it difficult for your lungs to function as meant to and has damaging effects.
For those specifically targeting allergens, stenches, and pathogens in their homes, the Alen BreatheSmart 75i Air Purifier is a viable option.
It is a good machine that gets rid of contaminants affecting both the young and the old; hence, suitable for any house.
But before committing to any air purifier, think through these questions first:
What is the size of the room you intend to use the purifier in?
Do you want to use the cleaner often to justify paying extra for a lifelong service contract?
What pollutants are you targeting?
How crucial is noise production?
Lastly, is efficiency a major concern for you?
What is the Alen BreatheSmart 75i Air Purifier?
The Alen BreatheSmart 75i Air Purifier is designed to impress. When combined with its high-performance filter, it seamlessly gets rid of pathogens, bad smells, and allergens from the air.
The purifier boasts of nine front panel finish options, which lets you customize this powerful appliance to match any space in your house.
The Alen BreatheSmart 75i Air Purifier is your appliance if you search for a reliable purifier that functions incessantly to cleanse the air in medium-sized spaces.
Like all Alen purifiers, the BreatheSmart 75i has a limited lifelong service contract and great customer service.
You do not have to worry about getting a replacement if you bump into builder shortcomings or if the device ceases functioning even decades later.
But unmatched lifetime warranty and all that power demands you to dig deep into your pocket. The Alen BreatheSmart 75i Air Purifier costs twice as much as that of a similar product.
If you mean to use the product infrequently, save some money by considering options instead.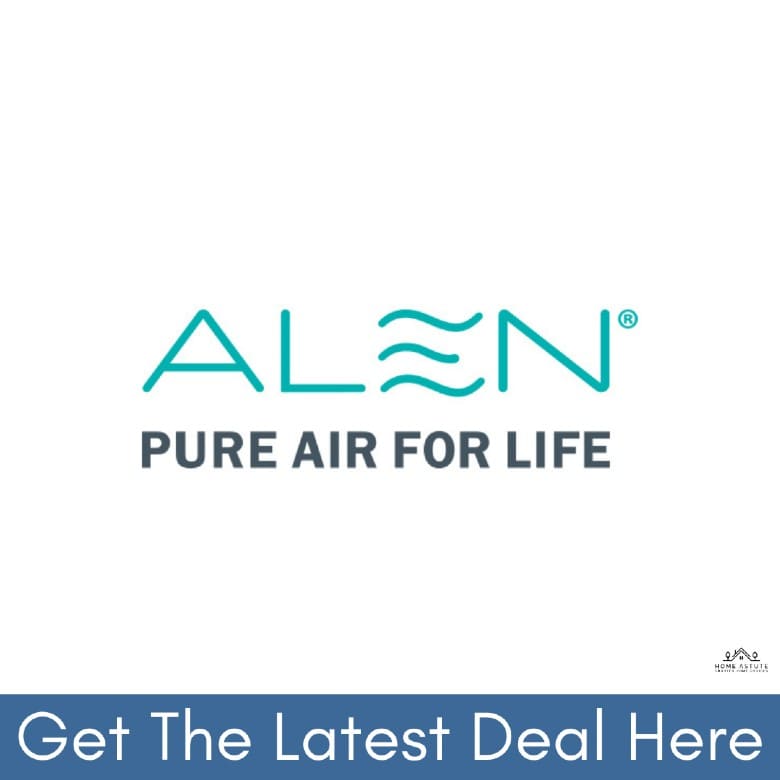 Alen BreatheSmart 75i Pros
Reduced noise output
Lifelong warranty
User-friendly properties
Customizable front panel
Alen BreatheSmart 75i Cons
Costly
No remote control capability
Some deceptive labeling
Full filter replacement required

Features and Benefits
The Alen BreatheSmart 75i True HEPA Air Purifier appliance boasts many benefits, but there are discrepancies in advertising and labeling.
Carry on to know more about this appliance's essential features, merits, and cons.
Air Purifying Performance
Because of an exceptionally high Clean Air Delivery Rate (CADR) rating, the Alen BreatheSmart 75i True HEPA Air Purifier is considered a medium to a large room air purifier.
The appliance can achieve two air changes per hour (ACH) in 1,300 sq. ft rooms. This means that the device will clean the air in this space every half an hour.
For people with respiratory complications, 5 ACH is suggested. Alen BreatheSmart 75i True HEPA Air Purifier can cleanse all the air in 520 sq. ft rooms every 12 minutes, giving five air changes within sixty minutes.
The standard HEPA filter fitted in the Alen BreatheSmart 75i True HEPA Air Purifier gets rid of 99.99% of allergens.
In contrast, the alternative odor and smoke filter arrangements swiftly eliminate Volatile Organic Compounds (VOCs), contaminants, and toxins.
The filter system can eliminate particles greater than 1 micron from the air, making it a great alternative for aiming at disease-causing microorganisms.
The appliance also features an ionizer function for extra purification when needed.
Power Consumption (Wattage)
Standard-sized air cleaners do not use a lot of electricity. Theoretically, bigger high-capacity units like BreatheSmart 75i should consume much power.
However, the Alen BreatheSmart 75i True HEPA Air Purifier shocks us.
Comparable large room purifiers require more than 100W of power to operate on turbo speed; BreatheSmart 72i requires only 45W.
It is unbelievable how energy-efficient this model is. When you realize a clean indoor air quality, it functions on Speed 1 to maintain that high air quality.
The Alen BreatheSmart 75i True HEPA Air Purifier only requires 1.8W of power to achieve that.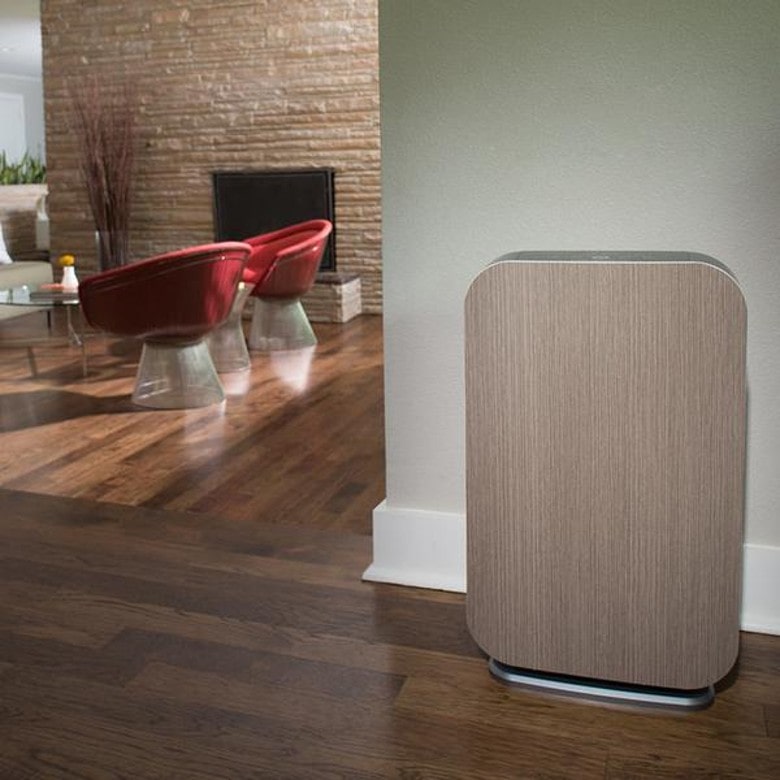 Noise Levels
BreatheSmart air purifiers are mainly made to enhance indoor air quality and napping quality. To realize that, Alen BreatheSmart 75i True HEPA Air Purifier must operate silently.
An air purifier installed in the bedroom must function silently, even on the highest fan speed.
This is more apparent in Alen BreatheSmart 75i True HEPA Air Purifier noise levels. The device is so quiet you can keep it anywhere in the room, and you will not hear it purr silently.
Speed 1 produces only 25dB. On the highest-end, BreatheSmart 75i's Turbo Speed, the appliance makes not less than 60dB. The purifier precisely generates 49dB.
The BreatheSmart 75i model is ranked first among the most prominent air purifiers as far as noise levels are concerned.
It is the only 400 CADR-rated purifier boasting of a silent operation.
Look and Design
This appliance stands over two feet tall and weighs roughly 27 pounds. Like other air purifiers within this category, these units are a considerable addition to any space.
But its sleek design and distinct finish alternatives make it easier to combine this device into your house's decor.
You can mount this air purifier flat against the wall because its air intake vents are placed along the device's sides. Two small wheels and a hidden handle make it easy to move.
But the best part about the Alen BreatheSmart 75i True HEPA Air Purifier is the customizable front panel. Alternatives like graphite, white-washed wood, and marble transform functional apparatus into an attractive piece of furniture.
Ease of Use
The Alen BreatheSmart 75i True HEPA Air Purifier is fitted with an intuitive interface with seven buttons for simple programming.
You can switch on and off the ionizer with a simple button tap, as can the auto mode setting.
Pressing the speed button lets you cycle through all fan settings to set the power output by hand. But you can also involve the timer button with a single tap.
Apart from these primary controls, there is also a button to prompt the child lock.
It is valuable in cases where the buttons are bumped or unintentionally engaged.
The Alen BreatheSmart 75i True HEPA Air Purifier has three indicator lights mounted above the filter button to inform you when your air filter is operating cleanly or when replacement is mandatory.
Pressing these buttons triggers a countdown reset.
At the center of the control panel is the power button. A hemispherical indicator light surrounding this switch tells you how pure the air is in real-time.
The colors span from blue (meaning exceptional air quality) to purple (indicating unhealthy air).
One peculiarity on the panel is a Wi-Fi symbol at the corner, yet these units are not Wi-Fi enabled.
Beyond this puzzling symbol, the appliance is user-friendly.
Maintenance and Warranty
The one thing about the Alen BreatheSmart 75i True HEPA Air Purifier, which everybody dislikes, is how the filters are set up.
Other identical devices with several filter layers enable single filter substitution. It is a cost-effective attribute because it is uncommon for all the filters to demand change at the same rate.
The HEPA filters are replaced more often than the carbon and macro filters.
In addition, within a multiple layer setup, the outermost filter is regularly cleansable and reusable, which means it hardly requires any replacement.
The Alen BreatheSmart 75i True HEPA Air Purifier has its filter layers constructed as a single unit.
You can vacuum the outer layer to prolong the filter's life, but you cannot wash it. Once the HEPA filter exhausts its lifespan, you have to change the whole filter, which is costly.
Another crucial factor to consider about the Alen BreatheSmart 75i True HEPA Air Purifier is several alternatives available for purchase.
All regular units are fitted with a pure filter that comprises an actual HEPA layer. The next step up is the Fresh filter that encompasses an extra odor-absorbing stratum.
The Pet and Heavy filters have identical makeups, and they both do a superb job in eliminating unpleasant smells, toxins, disease-causing microorganisms, and allergens from the room's air.
While we are not fans of the filter system setup, we trust the lifetime warranty makes up for this flaw.
This blended with Alen's legendary client service means less hassle for you if repair is needed and free replacement if repair is impossible.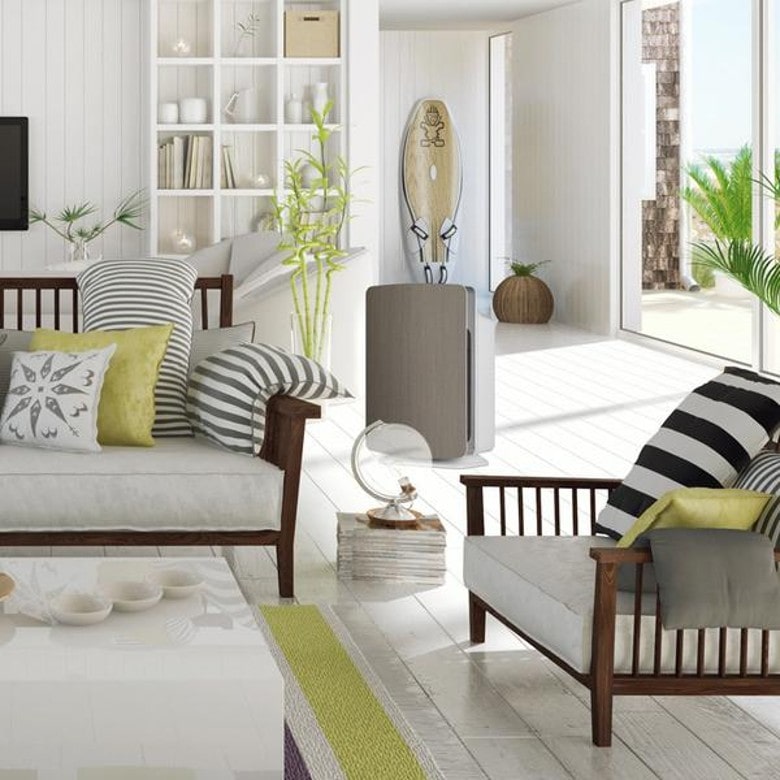 What Others Are Saying
Review #1
The air is fresh. I have no more allergies, and people do not believe I have dogs at my place. I recommend this appliance.
Review #2
It purifies the air and leaves it feeling fresh. I loved the appliance very much, and I plan to purchase another one soon.
Review #3
I have a dog, and I can identify the difference with the appliance in my house now; the air feels cleaner. I did not have any respiratory complications this year, which is new. The only struggle I've is getting the appropriate filter to go into it.
Alen BreatheSmart Alternatives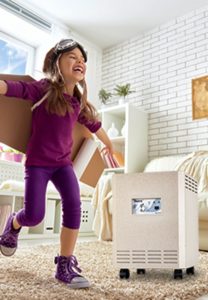 The TRACS® Portable EZ-Air Purification System is a multi-stage air purifier that combines HEPA filtration and activated carbon to successfully eliminate indoor air pollutants, which bring about allergy, respiratory complications, and asthma in humans.
Made for silent operation and low-cost maintenance, EZ-Air Select transforms the way you live in your home. The device costs $999.00.
TRACS® EZ-Air vs. BreatheSmart 75i
BreatheSmart 75i boasts of a lifetime warranty, while EZ-Air has a 5-year one
The 75i is ideal for spaces up to 1,300 sq. ft per hour, while EZ-Air covers 1,875 sq. ft per hour.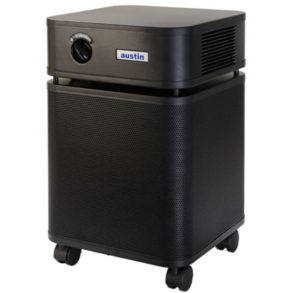 Austin Air Healthmate™ HM 400 Air Purifiers offer a fresh, healthy atmosphere in your house. This air purifier is efficient in eradicating particles, dust, and smoke elements in the air.
It is also great at getting rid of chemicals and pathogens within your living space. The appliance costs $714.99.
Austin Air Healthmate vs. BreatheSmart 75i
HM 400 cleans the air for up to 1500 sq. ft while BreatheSmart 75i covers 1,300 sq. ft.
HM 400 weighs about 45 pounds, while BreatheSmart weighs only 27 pounds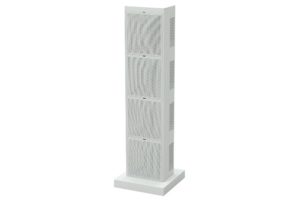 The AirOasis iAdaptAir® HEPA Purifier is the smartest air purifier. It lets you experience ozone-free whole spectrum air purification for maximum indoor air quality.
The air cleaner is fitted with a high-quality HEPA filter, UV, and carbon filter technologies that get rid of contaminants, letting you enjoy fresh air all year round.
It also enables you to manage several purifiers with Air Oasis indoor air quality phone app. The appliance also comes in three different sizes. The largest size goes for $599.00.
iAdaptAir® vs. BreatheSmart 75i
iAdaptAir HEPA air purifier boasts of an Air Quality Phone App & Smart Controls, something which BreatheSmart 75i does not have
The largest iAdaptAir HEPA air purifier covers up to 850 sq. ft. while BreatheSmart 75i covers 1,300 sq. ft.
Final Thoughts
The challenge posed by contaminated air, ridden with pathogens, dust, and smoke particles, is respiratory complications and allergies.
Luckily, our rooms can be pumped with fresh air thanks to Alen BreatheSmart 75i True HEPA Air Purifier, an air purifier designed to awe.
When paired with its excellent performance filter, it smoothly eradicates pathogens, allergens, and odors from the air in your room.
In addition, the air cleaner boasts nine front panel options that let you modify this device to match any room in your house.
However, be ready to part with $749.00, which is steep compared to similar devices.